I love it when a plan comes together
We adopted Windows 2012 when right after it went RTM in august 2012. Today we're are already running Windows 2012 R2 and ready to step up the pace. If you are a VAR/ISV that does not have fast & good support for Windows Server 2012 R2 consider this your notice. You can't lead from behind. Get your act together and take an example from Altaro. Small, sure, but good & fast. How do we get our act together so fast? Fast? Yes, but it does take time and effort.
As it turns out, we're pretty well of with the DELL hardware stack. The generation 11 and 12 servers are supported by DELL and on the Windows Server Catalog for Windows Server 2012 R2.

For more information on Dell Server inbox driver support see: Windows Server 2012 R2 RTM Inbox Driver Support on Dell PowerEdge Servers. By the way I can testify that we've run Windows Sever 2012 R2 successfully on 9th Generation hardware (PowerEdge 1950/2950).
We've been running tests since Windows 2012 R2 Preview on R710/R720 and it has been a blast. We've kept them up to date with the latest firmware & drives via SUU. And for our Intel X520 and Mellanox ConnectX-3 we've had rapid support as well.
So what more could you want? Well support from your storage array vendor I would think. I'm happy to report that Storage Center 6.4 has been out since October 8th and it supports Windows Server 2012 R2. Dell Compellent Adds MLC SSD Tier – Bests 15K HDDs on Price and Performance. Mind you on a lazy Sunday afternoon 2 quick e-mails to CoPilot got me the answer that Storage Center 6.3.10 also supports Windows Server 2012 R2.  Sweet!
And that's not just DELL, the Dell Compellent Storage Center 6.4 is fully Windows Server 2012 R2 logo certified! That's what you want to see from you vendor. Fast & excellent support.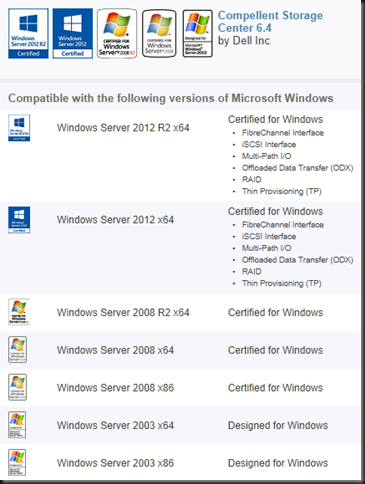 Here's the entire DELL hardware line up with Windows Server 2012 R2 support. Happy upgrading & implementation! If you have Software Assurance you're set to reap the benefits of that investment today!
To my all employers / clients, you see now, told you so. Now, I have a thing in common with Col. Hannibal Smith, I love it when a plan comes together

.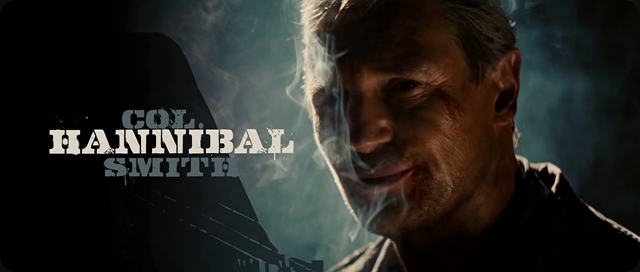 I know some of you think that all the testing, breaking, wrecking of Preview bits, RTM & GA versions we do looks like chaos. Especially when you visually add the test server & switch configurations. But that's what it looks like to YOU. To the initiated this is well executed plan, dropping all assumptions, to establish what works & will hold up. The result is that we're ready today and by extension, so are you.