Here's a quick heads up to anyone who's involved in upgrading existing Windows Server 2012 (R2) RD Gateway farms to Windows Server 2016.
In my recent experiences the in place upgrade (VMs) works rather well. Just make sure the netlogon service is set to automatic (a know issue and a fix is coming) after you upgrade and install all updates. Also make sure that you don't have this issue
Windows Time Service settings are not preserved during an in-place upgrade to Windows Server 2016 or Windows 10 Version 1607
There is however one networks specific issue specific you'll need to deal with when leveraging UDP with a load balancer via Direct Server Return.
When you have a RD Gateway farm you load balance it with a (preferably high available) load balancer like a Kemp Loadmaster. I have described this in these blogs/videos Load balancing Hyper-V Workloads With High To Continuous Availability With a KEMP Loadmaster and Quick Demo Video Of Site Failover With KEMP Loadmaster Global Balancing
What you also do is load balance both HTTPS (TCP, port 443) and UDP (port 3391). For UDP we use Direct Server Return ((DSR) as described in my blog post Load balancing UDP for a RD Gateway farm with a KEMP Loadmaster. This requires a properly configured loopback adapter.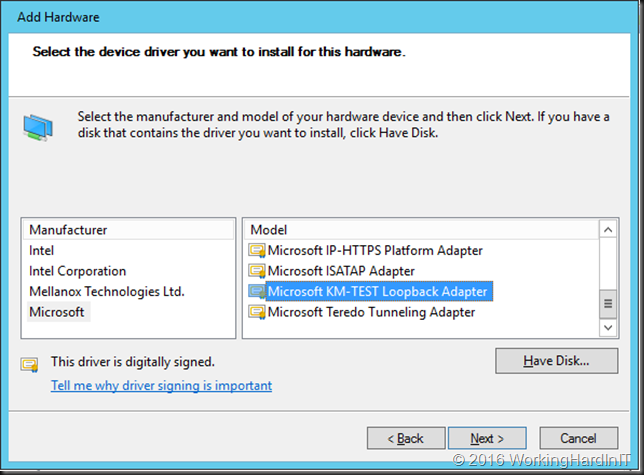 During the in place upgrade to Windows Server 2016 this loopback adapter is removed form the nodes. So you need to add it back just a described in my original blog post. Normally it will find the settings for it in the registry but it's bets you check it all out as I've found that the loopback adapter did have "Register this connection"s address in DNS" enabled as well as NETBIOS over TCP/IP. So, per my blog post, check it all to make sure. Other than that, after installing all the Windows Server 2016 updates all works smoothly after an in place upgrade.
Hope this helps someone out there!