This is Part 1 of this blog. You'll find Part 2 over here
Well the Compellent firmware 6.3.10 has gone public and it's time to put it on our systems. 6.3 brings interesting features like ODX and UNMAP to us Windows Server 2012 Hyper-V users. It also introduces some very nice improvements to synchronous replication and Live Volumes. But's those are matters for other blog posts. Here We'll focus on the upgrade.
In part 1 we'll look at how we prepare the Compellent to be ready to apply the upgrade. We make sure on our side we have no outstanding issues on the SAN. Then we made sure we upgraded Enterprise Manager and Replay Manager to the latest versions. At this time of writing that is EM 6.3.5.7 and RM 7.0.1.1. We could do this prior to the firmware upgrade because 6.2.2. is also supported by these versions. Once we established all was working well with this software we contacted CoPilot to check our systems (the check it's health an applicability as well). When all is in order they'll release the firmware to us. Then It's time to run a check for update on the systems.
Log in to your Compellent system and navigate to the Storage Management menu. Click on "System", select Update and finally click on "Check for Update".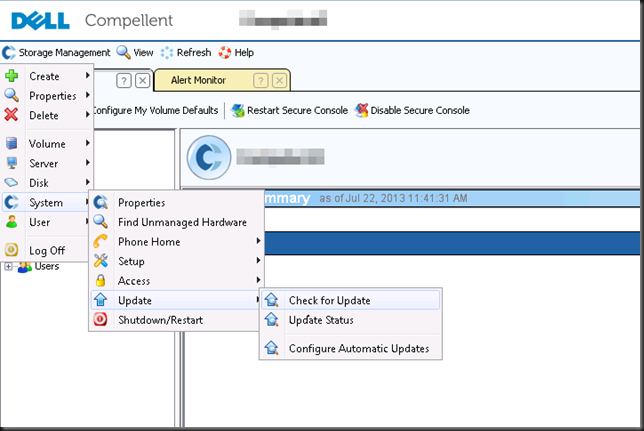 The tool will check for updates.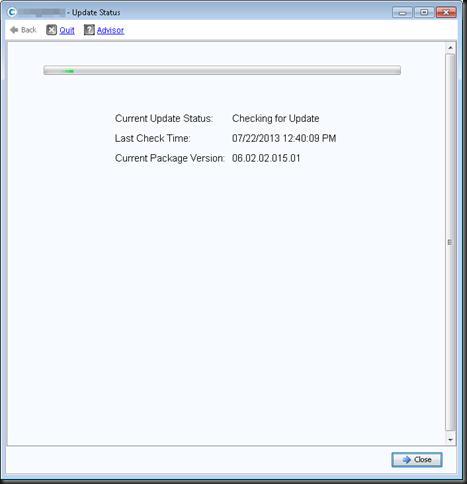 If no new firmware has been released to your systems you'll see this.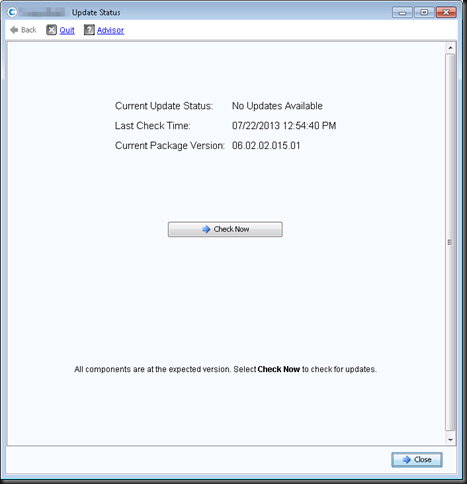 If new firmware has been released you see this in the update status.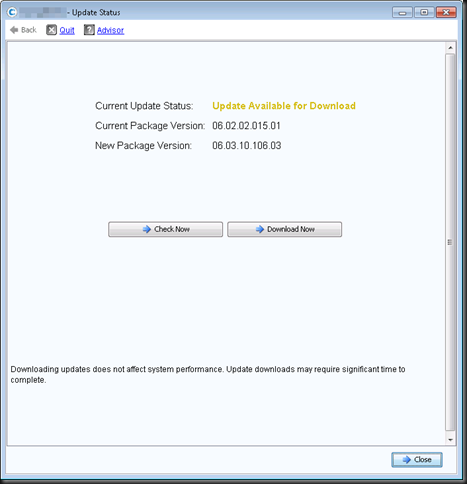 This also shows in the Storage Center GUI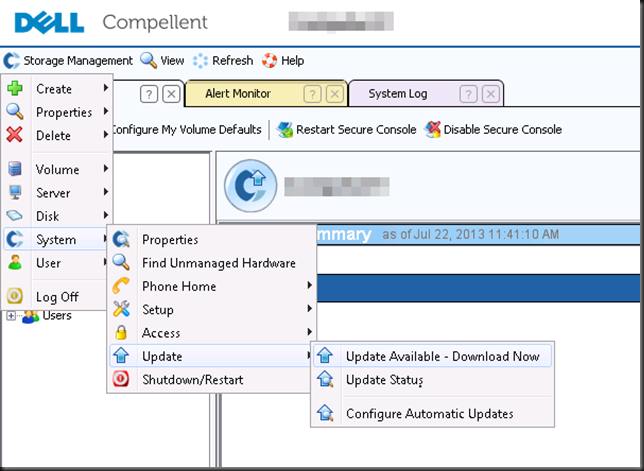 Downloading the update.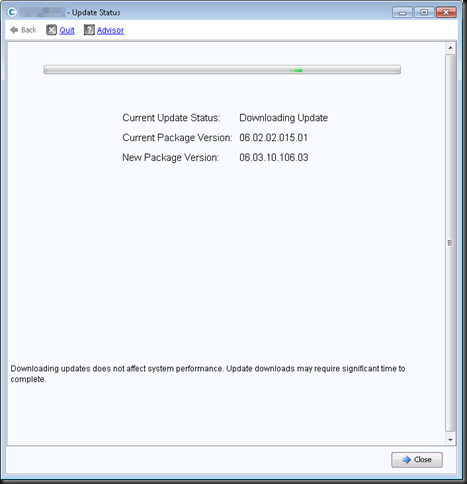 The download takes a while. Once it's done you'll see that the update is ready to install. Note that this update is non service affecting in OUR case (green arrow). We won't install it yet however. We'll look at the details & validate the components. Due diligence pays off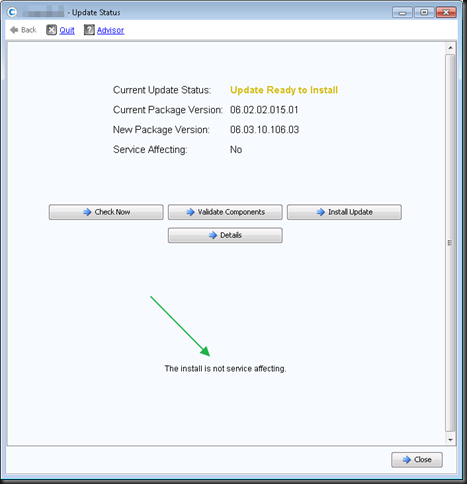 Click on details to get some more information about what's in the update.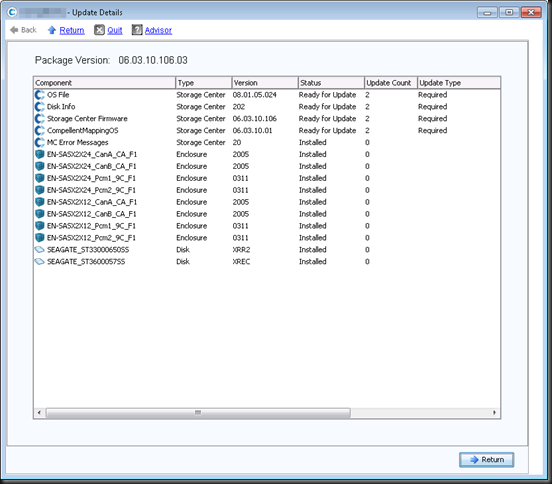 You can see that our disk and enclosure firmware is up to date already from a previous update. The ones related to 6.3.10 are mandatory( required, not optional). When done, hit Return.
We now select "Validate Components" to make sure we're good to go and won't get any surprises. Trust but verify is one of our mantras.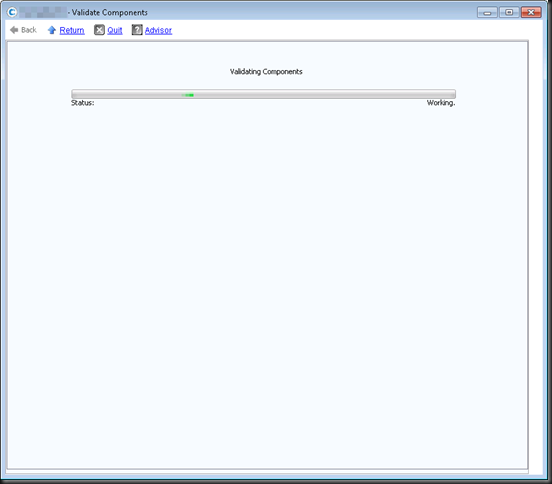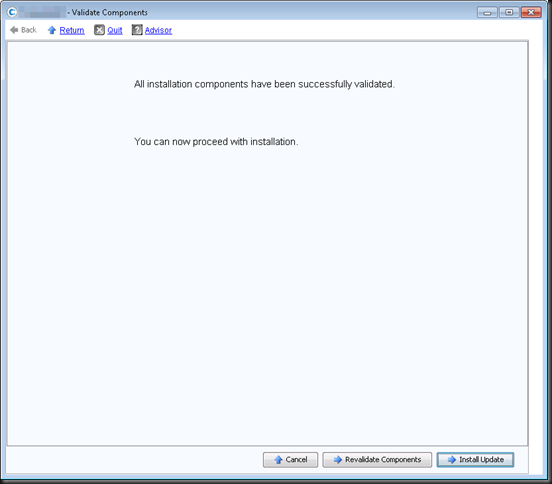 So now we are ready to run the update.  We'll leave that for Part 2.