Just before Carsten Rachfahl and I left for Microsoft Ignite we recorded episode 9 of the Hyper-V Amigo Showcast. In this episode we'll discuss SMB Direct over RoCE (RDMA over Converged Ethernet) which requires lossless Ethernet.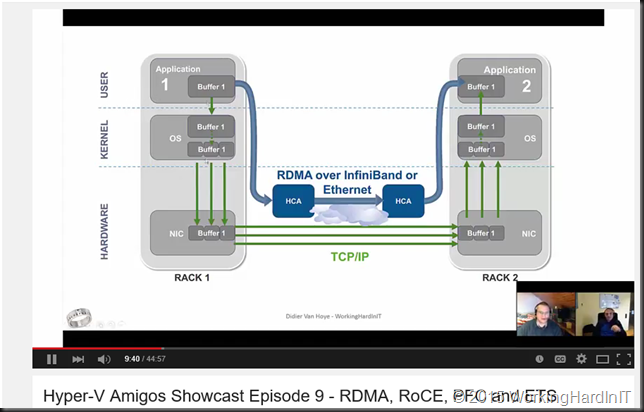 Data Center Bridging is the way to achieve this. It has four standards, PFC (802.1Qbb), ETS (802.1Qaz), CN (802.1Qau) and DCBx, but only two are important to us now.Priority Flow Control (PFC) is mandatory

and Enhanced Transmission Selection is optional (but very handy depending on your environment).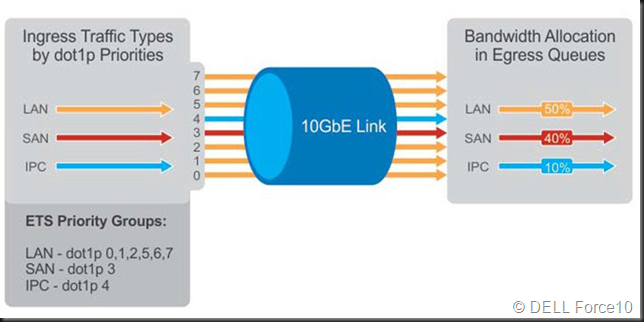 If you need more information on this start with these blogs on the subject. But without further delay here's Hyper-V Amigos Showcast Episode 9 – RDMA, RoCE, PFC and ETS