Presenting at and attending Experts Live Europe 2023
I am happy to share that I am both presenting at and attending Experts Live Europe 2023. It runs September 18-20 2023 in Prague.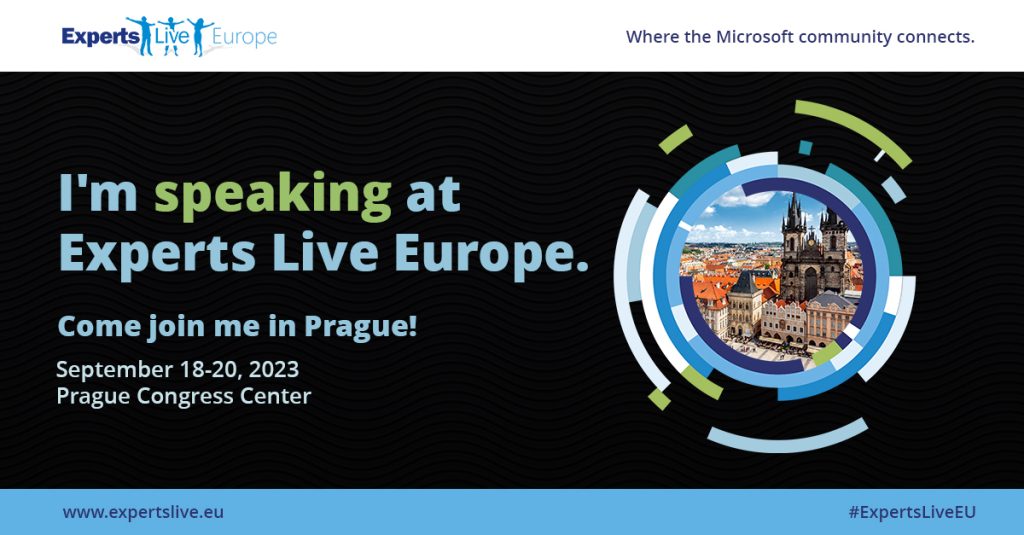 Isidora Katanic (@IsidoraKatanic) is the lead organizer and driving force behind Experts Live Europe. She's dedicated to making this one of the best Microsoft technology-focused conferences in Europe. When you look at the pre-conference and session calendar you can already see this. She and her team lined up everything to make the 2023 edition a great professional and community experience. Experts Live Europe is a two-day conference (three days with the preconference workshops) and is scheduled in Prague, September 18-20,  2023.  It is the first edition since 2019 due to the Corona/Covid pandemic. I can share that I personally, and many others, are happy that this is possible again. Next to that, I am thrilled to share my research and expertise at this conference once more.
In my session "Azure Storage – The SMB over QUIC protocol is here!" I will be diving deeper into the why and how of SMB over QUIC.

This is a very powerful and promising, relatively recent addition to the SMB 3 stack. Once again it shows that file sharing is far from an obsolete protocol in the era of anything "cloud".
Meet the experts and ask me anything galore
This conference is about you and me, about us, sharing insights, experiences, knowledge, and expertise. Both the concept and the setup of the conference facilitate this by design.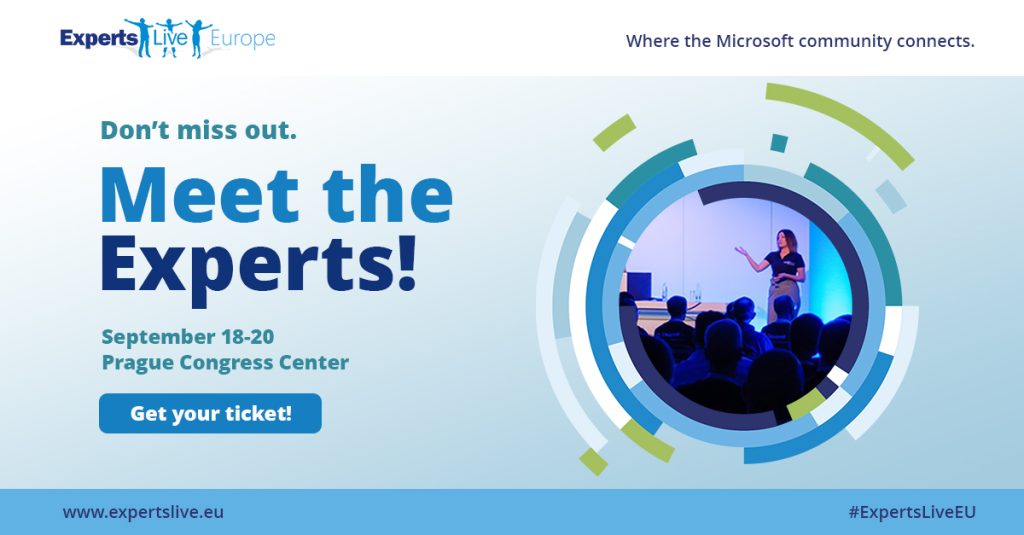 While I'm there, come say hi, and talk shop about networking, storage, clustering, Hyper-V, DevOps, Bicep, and Veeam data protection in on-premises, hybrid, and Azure scenarios. I'll be around during the breaks for the "Ask The Expert" and at the dedicated speaker's booth in the expo area. Now, next to a Microsoft MVP I am also a Veeam Vanguard. Veeam is a gold sponsor and I'll be around their boot as well. So come find me if you want to talk about Veeam Backup & Replication, Hardened (immutable) repositories, and other related subjects.
I am there to learn as well
Finally,  I also look forward to the sessions other speakers are giving. One of those sessions, "Azure Firewall: The Legacy Firewall Killer",  is presented by Aidan Finn (@joe_elway). That subject is both very interesting and a bit controversial. Many people know and master 3rd party firewall interfaces with their specific tooling and capabilities. While there is nothing wrong with that, many people scoff at Azure Firewall. But you should not write off Azure firewall with different products. This is especially true when you start delivering Azure Firewall via Infrastructure as Code (IaC).
Call to action
Do not delay! Register to attend Experts Live Europe and do not miss out on a ton of great sessions by expert speakers,  networking with knowledgeable attendees, and talking shop with your fellow IT professionals, who are as passionate about technology as you.  I look forward to seeing you there.