Introduction to AzureArcSysTray.exe
After installing the October 2023 updates for Windows Server 2022, I noticed a new systray icon, AzureArcSysTray.exe.

It encourages me to launch Azure Arc Setup.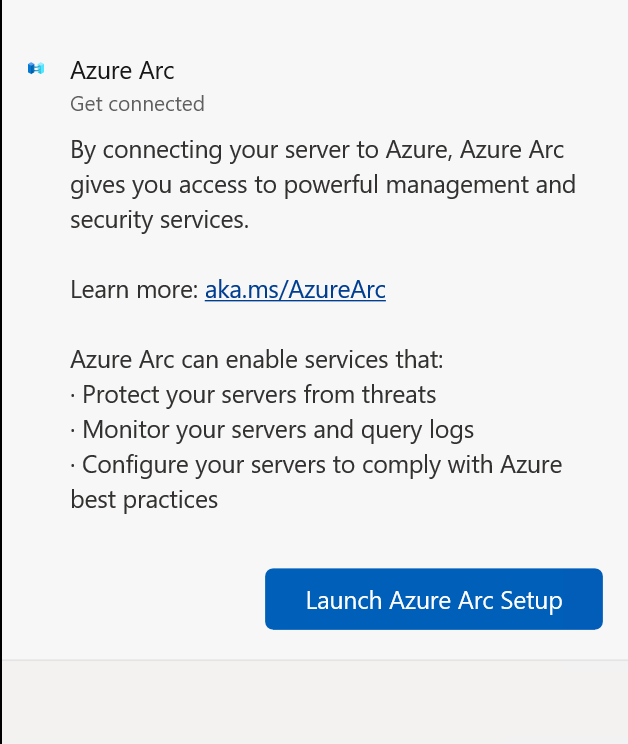 Which I hope takes a bit more planning than following a systray link. But that's just me, an old-school IT Pro.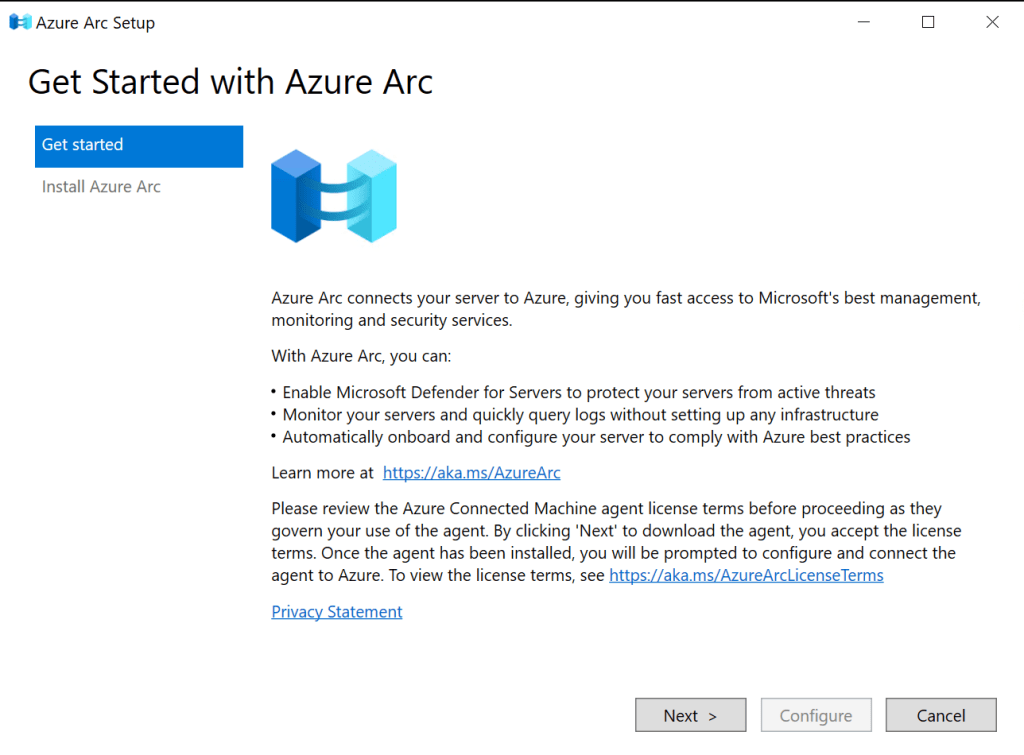 Get rid of the systray entry
Delete the AzureArcSysTray.exe value from the HKEY_LOCAL_MACHINE\SOFTWARE\Microsoft\Windows\CurrentVersion\Run registry key. Well, use GPO or another form of automation to get this done whole sales. I used Computer Configuration GPO Preferences in the lab. See the screenshot below from my home lab. It is self-explanatory.

The added benefit of a GPO is that it will deal with it again if Microsoft pushes it again in the next update cycle.
Uninstall the feature
Using DISM or Server Manager, you can uninstall the feature altogether. Do note that this requires a reboot!
Disable-WindowsOptionalFeature -Online -FeatureName AzureArcSetup
Or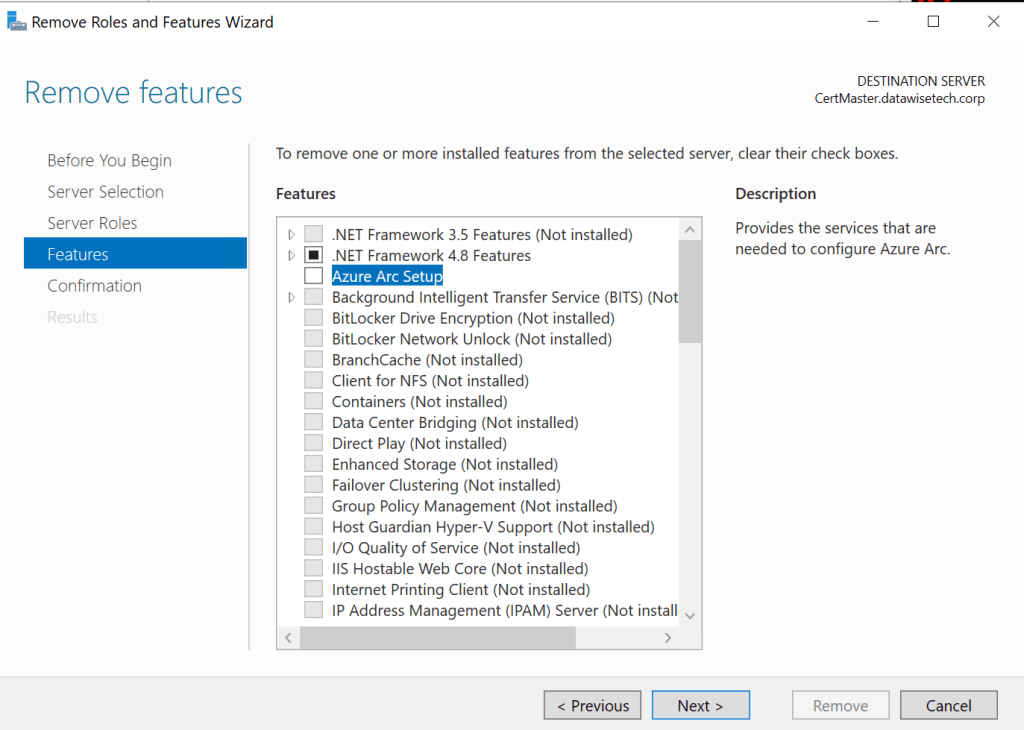 Note: This removes the systray exe and Azure Arc Setup. If someone already set it up and configured it, that is still there and needs more attention as the Azure Connect Machine Agent is up and running. Does anyone really onboard servers like this in Azure Arc?
Bad Timing
Well, this was one thing I could have done without on the day I was deploying the October 2023 updates expeditiously. Why expedited? Well, it was about 104 CVEs, of which 12 are critical Remote Code Execution issues, and 3 are ZeroDays) and a Hyper-V RCT fix that we have been waiting for (for the past five – yes, 5 – years). Needless to say, testing + rollout was swift. That AzureArcSysTray.exe delayed us, as we had to explain and mitigate it.
Is it documented?
Yes, it is, right here: https://learn.microsoft.com/en-us/azure/azure-arc/servers/onboard-windows-server. It was incomplete on Tuesday night, but they added to it quickly.
Judging from some social media, Reddit. Slack channels, not too many people were amused with all this. See https://www.reddit.com/r/sysadmin/comments/174ncwy/patch_tuesday_megathread_20231010/k4cdqsj/
https://www.reddit.com/r/sysadmin/comments/1763a7o/azure_arc/https://www.reddit.com/r/sysadmin/comments/1763a7o/azure_arc/
Conclusion
I had to explain what it was and our options to eliminate it, all while we were asked to deploy the updates as soon as possible. Finding AzureArcSysTray.exe Azure Arc Setup installed was not part of the plan late Tuesday night in the lab.
Please, Microsoft, don't do this. We all know Azure Arc is high on all of Microsoft's agenda. It is all the local Microsoft employees have been talking about for weeks now. We get it. But nagging us with systray icons is cheesy at best, very annoying, and, for many customers, nearly unacceptable.