Many MVP's attended Microsoft Ignite 2015 in Chicago to see what our future will look like.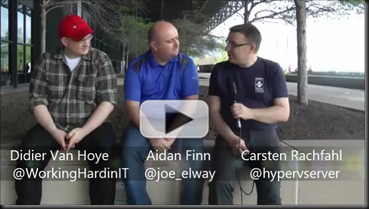 Carsten published the "Hyper-V Amigo Chat" we did right after Ignite. The conference was a blast for us all. Tired but happy we chat about storage space direct, Nano Server, ReFS, Dedupe, Azure Stack, … Enjoy!
Here's the link to the video Hyper V Amigos Chat – Microsoft Ignite 2015 on Carsten's blog.