In Windows 8 Beta there is a nice and functional improvement in Hyper-V Manager when you want to install or upgrade the Integration Services. It shows you what version (if any) is installed and if an upgrade is needed or not. Until now it just "mentioned" that "a previous" (no version, could be the latest one) were installed and happily let you reinstall them needed or not. Begs the questions how does this all deal with "corrupted" integration services if such a thing exists. I, personally, have never seen it. Uninstall/reinstall I guess when you come across it as I don't know of a forced/repair install option.
Walkthrough of The Improved Integration Services Setup
In the Virtual Machine console navigate to Action and select "Insert Integration Services Setup Disk"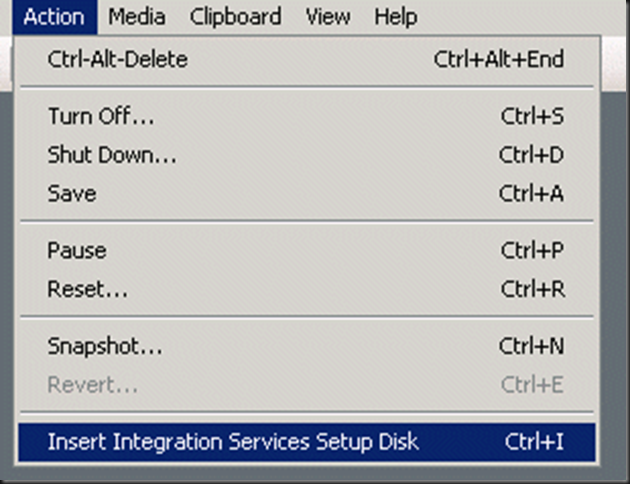 In the Virtual Machine console you'll see that inserting the integration services disk succeeded.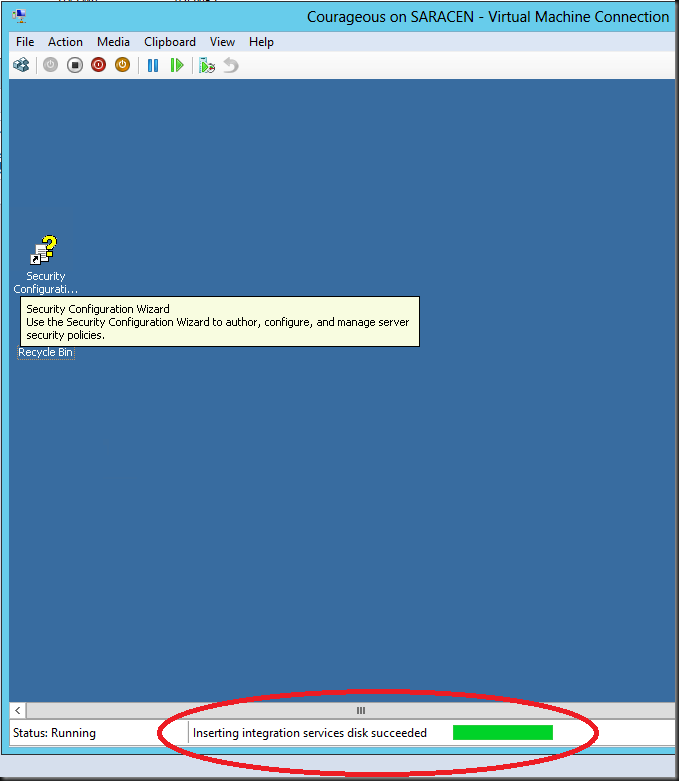 Like before, if the setup process doesn't start automatically just navigate to the DVD and kick start it yourself.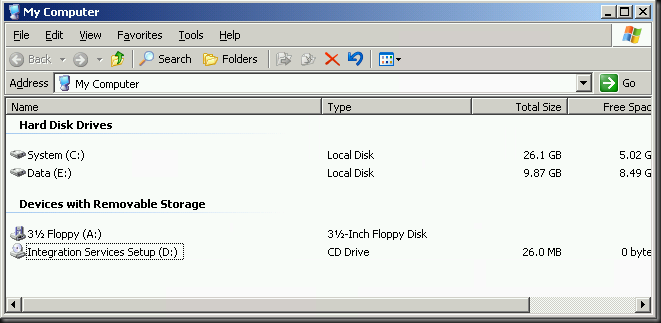 As you can see below it now shows what version (if any) of the integration services is already installed and asks you if you want to update. In the example below you can see it has the Windows 2008 R2 SP1 version of the integration services. This is as expected as this machine (a W2K3R2SP2 guest) was imported from a Hyper-V cluster running that Windows 2008 R2 SP1.

You click OK and the installation process for the integration services will start.

When the installation is done you'll be notified that the virtual machines needs to restart.
The server will reboot and if you then try to install the integration services again it will notify you that it has already the correct version of the integration tools running.

Remarks
If you hit an error in the Beta of Windows 8 Hyper-V I advise two things I have experienced myself in the labs.
Make sure you have enough disk space. I had one test server that had only a few MB left on the C partition and that bit me
Make sure you do it after a clean reboot. Just to make sure you have no pending hardware detection/installs lingering around. I experienced this one on a Windows 2003 R2 SP2 guest. Error code 1618, yup that means Another installation is already in progress.