I have had the distinct pleasure of visiting the Bill & Melinda Gates Foundation in Seattle during my stay in Bellevue for the MVP Summit. Some of my colleagues and I were invited to tour the data center & discuss some of the challenges they have to deal with and the solutions they've found for those.
I cannot go into any details about our visit but I can convey that the technology needs of the Bill & Melinda Gates Foundation are being met by a professional crew at all levels of the IT infrastructure stack. On top of that they have invested in a state of the art data center that is purpose build and that really shows in the quality & details. It was also interesting to meet some of our American counter parts. We've learned that some of our challenges are the same and that some are very different. For one they have to deal with making their infrastructure earthquake proof and I saw some nifty technology to protect SAN storage racks against such an event. This is something we never have to deal with in our neck of the woods.
In correspondence with their mission to create a better world for all people in order to live better lives they have created a very pleasant work environment that takes care of both the needs of the foundation and its employees. The campus is modern, built to last and designed to minimize it's environmental impact. It lies in the shadow of the Space Needle and it is brand new (2011).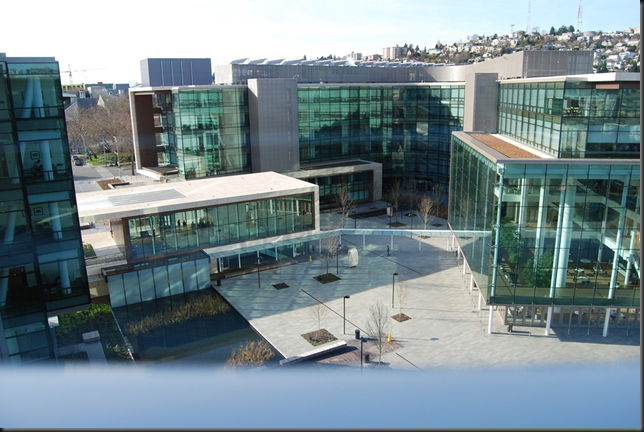 A view of the campus.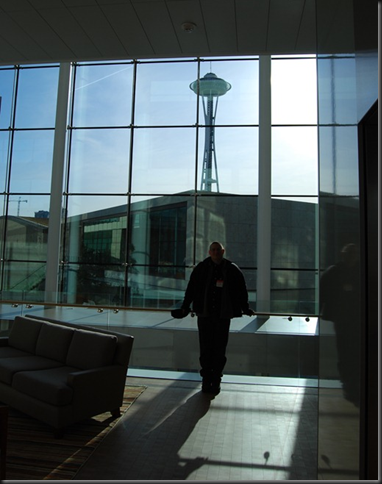 It lies in the shadow of the Space Needle in Seattle.
I would like to express my sincere gratitude to the IT team of the foundation for the invitation and the opportunity to visit. It was an experience to remember and we've left with a better understanding of their IT needs in regard to supporting the foundation's mission.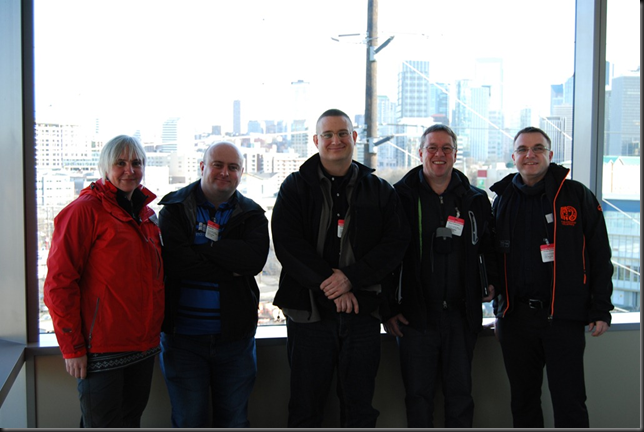 MVPs Kerstin Rachfahl, Aidan Finn, Didier Van Hoye, Hans Vredevoort & Carsten Rachfahl during their visit.
For those of you who are unfamiliar with the mission of the Bill & Melinda Gates Foundation I suggest you visit their website. You can also find an animated video showing the new campus & more information here and this link takes you to a pdf brochure about the campus.
I'm very happy to see that the Gates family has invested so much of their wealth in helping to improve lives all over the planet and can only suggest we all do our part, where we can and when we can.