TechNine March Updates for IT Pro's
TechNine (https://www.technine.be/) is organizing its first user group event of 2020 on Tuesday 3 March. The TechNine March Updates for IT Pro's. This is just a quick blog post to invite all who are in our neck of the woods to join us. It is hosted by the Sentia Group in Lochristi.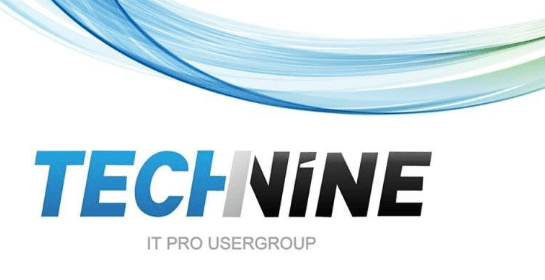 Content
There are 3 sessions.The first session, Micha Wets – Enterprise Mobility MVP, introduces us all to Azure Policy Guest Configurations. What can this do today and what does it mean for Windows GPO configurations in the long run? Can they co-exist? Come find out!
Microsoft launched the new EDGE chromium-based browser. Erik Moreau – Windows Insider MVP will deliver his insights about this great new browser in the second session. I hope he has some good news about one of my main complaints about it. What is that? Attend and you'll find out.
The 3rd session is still a mystery … TechNine likes to have a last moment surprise.
Practicalities
Schedule
18h00: Welcome & Food
18h30: Azure Policy Guest Configurations: The end of Windows GPO? – Micha Wets
19h15: The New Edge – Erik Moreau
20h00: Break
20h15: To be announced, stay tuned!
21h00: Networking and Questions
21h30: End
When: Tuesday, March 3rd, 18:00 sharp
Location: Sentia, Denen 157, 9080 Lochristi, Belgium
Join us by registering here: March Updates for IT Pro's