Veeam will be holding its annual conference VeeamOn 2017 in New Orleans, Louisiana on May 16th – 18th. You can actually already pre-register for the conference today. Just follow this link. This qualifies you for a 200$ discount.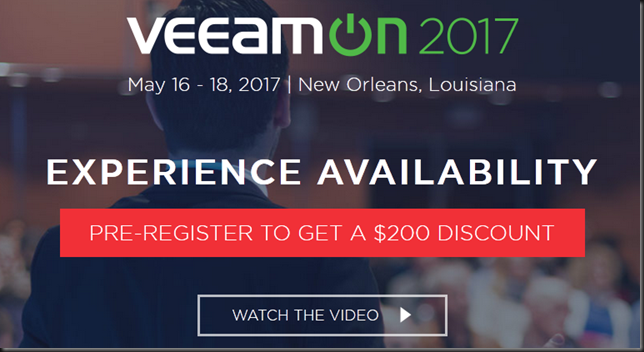 But don't stop there. When you work with Veeam products you might have some interesting solutions and experiences to share. Maybe you got creative and designed a smart solution to you needs. That's something that can inspire people to think about how they use the products. So please, don't be shy. Consider submitting your proposal for a presentation at VeeamOn 2017. Help your peers to achieve their needed availability in an always-on world. Go to https://www.veeam.com/veeamon/call-for-presentations and share your experience, knowledge and insights.
I hope to see you there to learn form and be inspired by you, my peers and colleagues from all over the world!