It's a great day as Windows Server 2012 R2 and Windows 8.1 bits have gone GA ("General Availability"). So it's of to the Volume License Servicing Center to get the bits and the keys.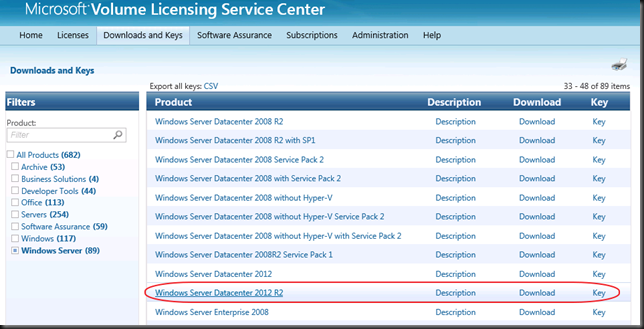 Before we start the roll out we need to either bring up a Windows Server 2012 R2 (or Windows 8.1) KMS host or upgrade the existing one that runs Windows Server 2012 or lower. In this example our KMS Service is running on Windows Server 2008 R2 so we need to do a couple of things.
Install the following update: KB 2885698: Update adds support for Windows 8.1 and Windows Server 2012 R2 clients to Windows Server 2008, Windows 7, Windows Server 2008 R2, Windows 8, and Windows Server 2012 KMS hosts (see Windows Server 2012 R2 & Windows 8.1 KMS Service Activation).  If you don't install this hotfix registering a Windows Server 2012 R2 KMS key will throw an error:
0xc004f015: The Software Licensing Service reported that the license is not installed.
SL_E_PRODUCT_SKU_NOT_INSTALLED
So grab the hotfix and install it from an elevated command prompt. Just follow the instructions and you'll be fine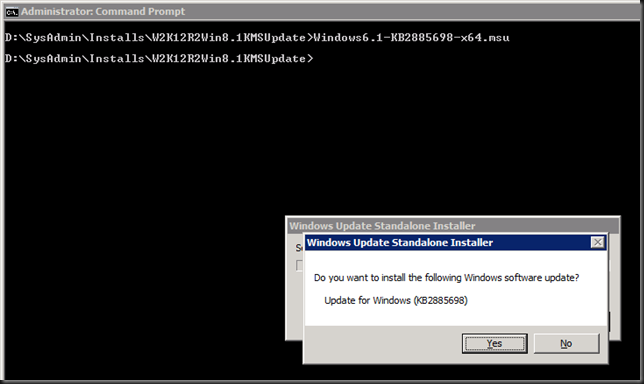 Once you've clicked "Yes" the installation will start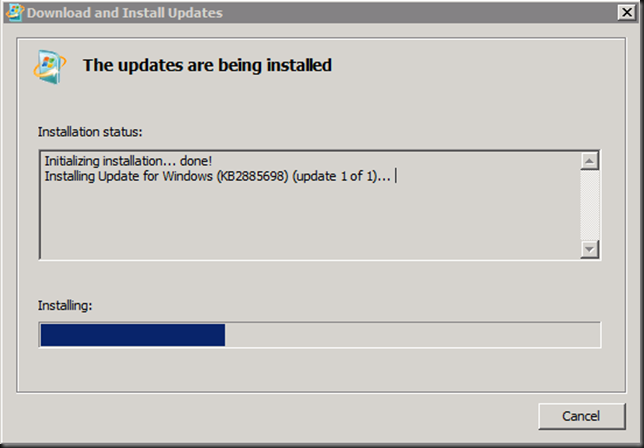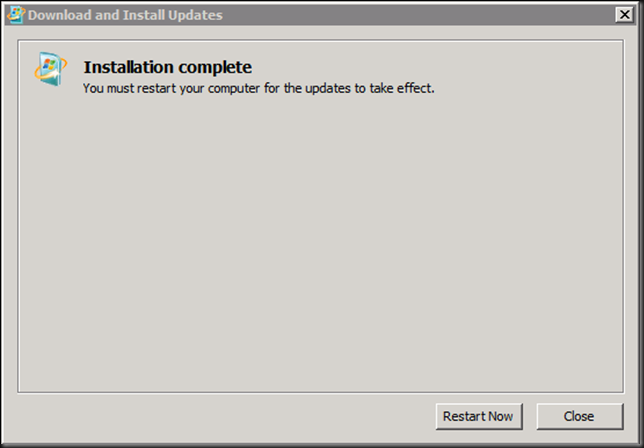 When the installation has finished you will be asked to restart the server. You need to do so. Just restarting the KMS service ("net stop sppsvc" and "net start sppsvc") doesn't seem to suffice.
When your server comes back up you'll be ready to install and activate the Windows Server 2012 R2 KMS key.
First we take a look at the current situation:
slmgr.vbs /dlv => clearly the Windows 2012 KMS key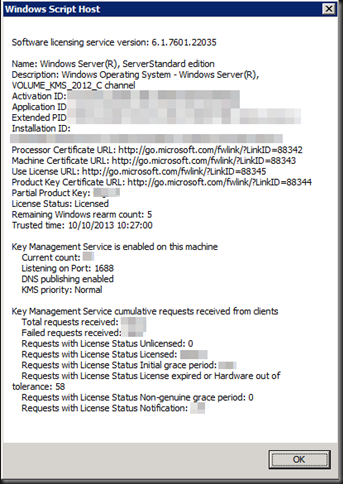 Uninstall the current KMS key using slmgr.vbs /upk, please use an elevated command prompt
Now you can install the new Windows 2012 R2 KMS key. If you run in to any issues here, restarting the KMS Service can help (("net stop sppsvc" and "net start sppsvc") . Try that first.
slmgr.vbs /ipk PIRAT-ESARE-NOTGE-TTING-AKEY!
Be patient, it's not instantaneous.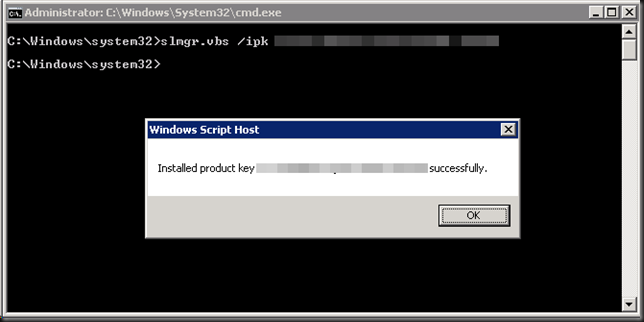 The key listed here is for all you wannabe pirates out there, sorry, this is the navy. If you're, looking for illegal keys, cracks, keygens, activators or dodgy KMS virtual machine for Windows  8.1 activation and such this is not the place

.
You now need to activate your brand new KMS key running slmgr.vbs /ato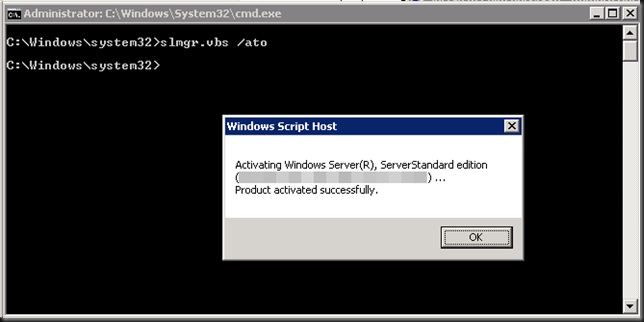 Show what's up and running now by running slmgr.vbs /dlv again and as you can see we're in business to activate all our Windows Server 2012 R2 and Windows 8.1 hosts. I'm happy to report that our users will be enjoying Windows 8.1 on the clients in 2014 & the infrastructure in the data center will be benefiting form the goodness Windows Server 2012 R2 brings.