I've dedicated some time to start investigating the new and improved feature and capabilities ever since Technical Preview 1 (TPv1). We kept going with TPv2 and now TPV3. The proving grounds for putting Windows Server 2016 TPv3 to the test are up and running.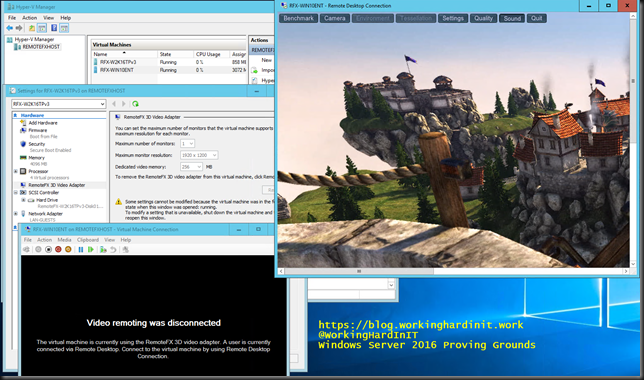 As usual I'll be sharing some of the results and finding. I only use the public Technical Previews for this so this means that it's public information you can read about and go test or find out about yourself.
So far things are going quite well. I'm learing a lot. Sure, I'm also hitting some issues left and right but on the whole Windows Server 2016 is giving me good vibes.
Expertise, insights, knowledge and experience is hard won. It's never free. So I test what I need to find out about, find interesting or think what will be valuable in the future. Asking for me to go and test things for you on demand isn't really going to work. I have bills to pay and cannot spend time, effort & resources on all of the numerous roles and features available to us in this release. Trust me I get enough offer to work for free or peanuts from both strangers and employers, so, thanks for the offers but I need no more 😉