We're back for our second episode of the Hyper-V Amigos show cast. In this episode we discuss and demonstrate UNMAP in Windows Server 2012 R2 a bit. As always it was fun to work with Carsten Rachfahl.
2 Hyper-V Amigos having fun discussing UNMAP
Here's our fun and unscripted (other than the PowerShell used in the demos) attempt at showing you UNMAP behavior with Hyper-V and a DELL Compellent SAN
If you want to read more on our experiences with UNMAP search my blog https://blog.workinghardinit.work/tag/unmap/. I have prepared some links for you.
I still need to get the slides uploaded, but all that info is in the blog posts.
Enjoy!
EDIT:
In relation to the question below about not much difference between Dynamically expanding VHD/VHDX. That demo didn't work out so well here so I include  some screenshots of a comparison I just ran:
This is the dynamically expanding VHDX. on an IDE controller, no ODX.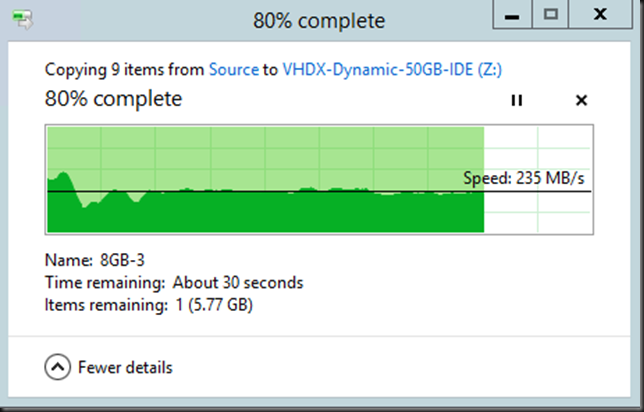 This is the dynamically expanding VHD on an vSCSI controller, with ODX.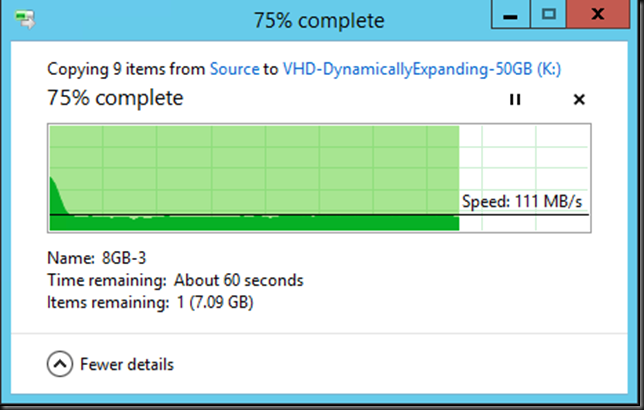 So yes, losing ODX makes things slower for dynamically expanding VHDX, but it still beats a Dynamically expanding VHD that has ODX.  A VHDX is a lot better at dynamically growing than a VHD.