When doing an in place upgrade of Windows server 2012 to Windows Server 2012 R2 Preview you hit the following error: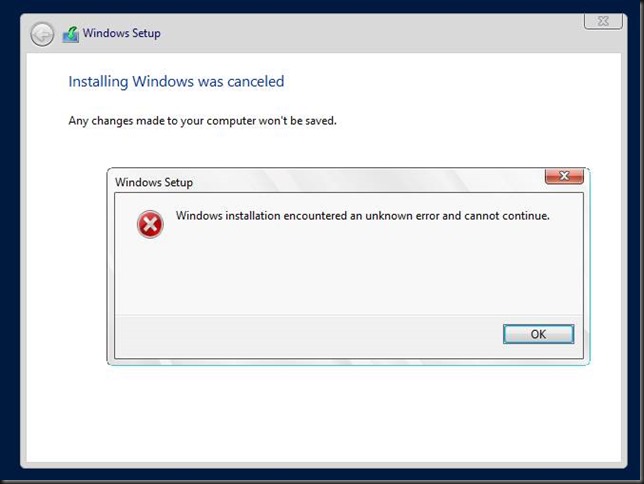 There is not even a compatibility report generated. We have enough free space, no error events are logged except for this one in C:$WINDOWS.~BTSourcesPanther setuperr.logerror log that just mentions  Error      [0x0807a7] MIG    Callback_CreateCompatibilityReport failed[gle=0x00000490]
The trick to deal with this is by not getting install updates online when offered as option in installation wizard.
Otherwise it downloads some bits and then creation of the compatibility report fails. I owe a big thank you to fellow MVP Tomica Kaniski for this tip. I saved me some trouble shooting & time.
My guess is Microsoft will soon have this fixed.
Anyway, now all physical hosts in my home lab are running Windows Server 2012 R2 Preview. We refer to this in our group as having seen the fish

.