Introduction
In my professional IT life is have been a developer and an IT Pro. I have worked on specific parts of solutions or owned the entire stack, top to bottom. No matter what the environment is like, the one "truth" is that both the business management and technologist need to trust and respect each other. The solution is always a compromise between the needs, budgets, politics within an environment. This is the context I often talk about. Without context you're blindly doing "stuff" on a playing field you do not see, let alone understand. No matter how much money, resource, cool tech and superb PM's you have the result will be suboptimal, often mediocre and always to expensive, taking to long to deliver and even longer to fix. Now, talking to business & technical audiences about IT, requires the right content for the public you talk to.
Talking to business & technical audiences about IT
I have nothing but the greatest respect for good managers and good sales people even as a techie. My problem with them is just due to the fact there's way too few of them around! That's a pity as we need them to deliver great results and address needs. It also makes things easier. As a technologist I have talked to C level executives and board of directors to get funding for key projects. Even up to that special occasion where I had to go and defend a major project to get the funding after the IT manager had been thrown out by the board during the previous meeting. That was fun! 1 hour long for the board, convincing them of the value. Normally you don't spend that long in a board to finally succeed and needing to get on a later flight to a conference due to that. They paid for my flight change actually. When I was having a beer with my fellow MVPs in Vienna late that spring evening when I received a couple of messages from some of our C level execs congratulating me. Times when CxO's and IT are collaborating and on the same page are the best. You can even overcome the odds at that moment.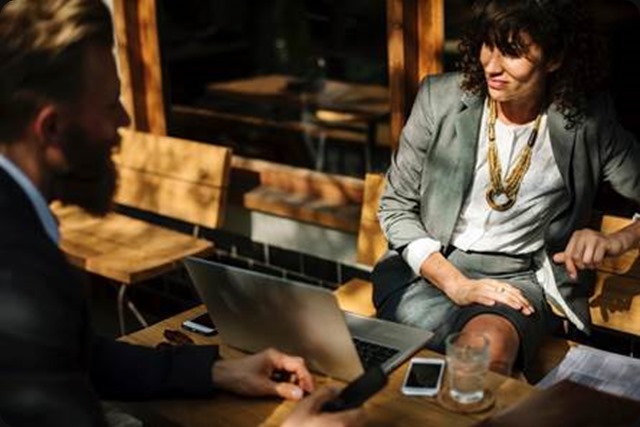 Image courtesy of @rawpixel at https://unsplash.com/photos/phDXV_uhx_g
Know your audience
But such heroic moments are seldom. It's all about preparation, a bit of evangelizing and continuing communications about value. The general consensus is that when communicating with diverse audiences on the subject of IT you must recognize the differences and adapt to them. Good sales people know this. Most other struggle with it. But to get things going we need everyone on board. Technical people care about the why, what and how. Managerial types are more focused on the what, the why and the budget. When both have some context and understanding about each other's needs that helps tremendously in terms of effectiveness. This is because you can the focus on telling each what they need and nothing more.
There are prerequisites
This comes with a warning however. Communication between C levels, middle management, technical architects, analysts and implementing technologist must be functional. They should understand the context and the dependencies and you have to make sure those are dealt with and are OK. If not, giving them only the information they need isn't going to work. For that to happens the right people at the right place must have the capabilities, budget and mandate to achieve this. Trust is a factor in all this. When that is the case, the real challenge, which is making sure the communication lines are open and are effective and efficient, is normally taken care of. That makes it possible to talk constructively with all parties.
In many cases where organizations struggle with IT this is often a huge challenge. If the quality of the roles isn't up to the level required talking to business & technical audiences is actually more a key problem.