As you might have noticed on Twitter I was in Frankfurt last week to attend DELL Enterprise Forum EMEA 2014. It was a great conference and very worthwhile going to. It was a week of multi way communication between vendor, marketing, engineering, partners and customers. I learned a lot. And I gave a lot of feedback. As a Dell TechCenter Rockstar and a Microsoft MVP in Hyper-V I can build bridges to make sure both worlds understand each other better and we, the customers get their needs served better.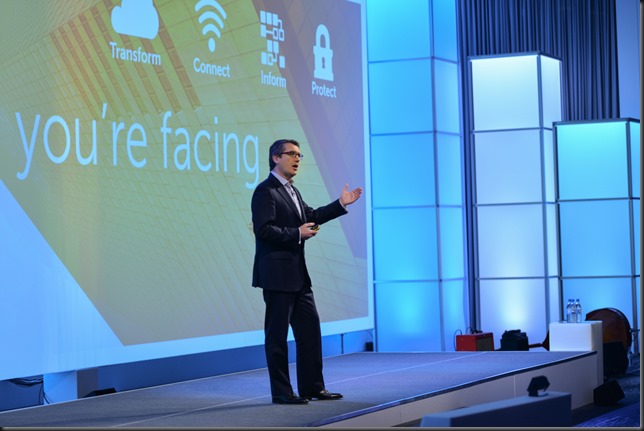 I'm happy I managed to go and I have some people to thank for me being able to grab this opportunity:
I cleared the time with my employer. This is great, this is a win win situation and I invested weekend time & extra hours for both my employer and myself.
I got an invite for the customer storage council where we learned a lot and got ample of opportunity to give honest and constructive feedback directly to the people that need to hear it! Awesome.
The DELL TechCenter Rockstar program invited me very generously to come over at zero cost for the Enterprise Forum. Which is great and helped my employer  and myself out. So, thank you so much for helping me attend. Does this color my judgment? 100%  pure objectivity does not exist but the ones who know me also know I communicate openly and directly. Look, I've never written positive reviews for money or kickbacks. I do not have sponsoring on my blog, even if that could help pay for conferences, travel expenses or lab equipment. Some say I should but for now I don't. I speak my mind and I have been a long term DELL customer for some very good reasons. They deliver the best value for money with great support in a better way and model than others out there. I was sharing this info way before I became a Rockstar and they know that I tell the good, the bad and the ugly. They can handle it and know how to leverage feedback better than many out there.
Stijn Depril ( @sdepril, http://www.stijnsthoughts.be/), Technical Datacenter Sales at RealDolmen gave me a ride to Frankfurt and back home. Very nice of him and a big thank you for doing so.  He didn't have to and I'm not a customer of them. Thank buddy, I appreciate it and it was interesting ton learn the partners view on things during the drive there and back. Techies will always be checking out gear …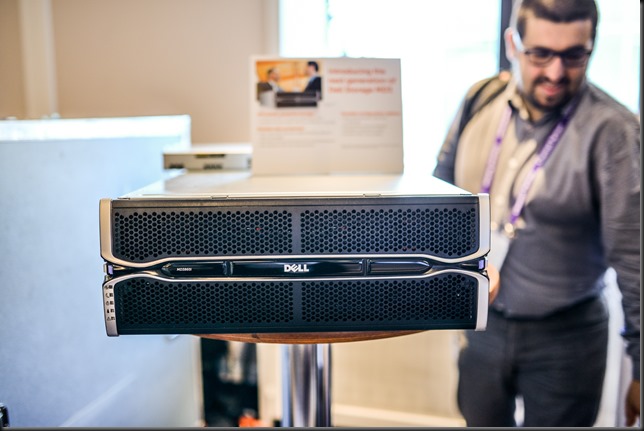 What did all this result in? Loads of discussion, learning and sharing about storage, networking, compute, cloud, futures and community in IT. It was an 18 hour per day technology fest in a very nice and well arranged fashion.
I was able to meet up with community members, twitter buddies, DELL Employees and peers from all over EMEA and share experiences, learn together, talk shop, provide feedback and left with a better understanding of the complexities and realities they deal with on their side.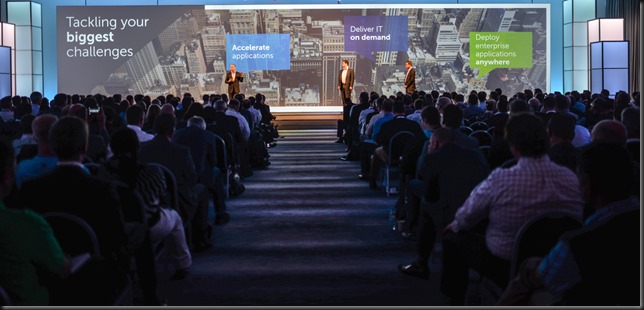 It has been time very well spent. I applaud DELL to make their engineers and product managers available for this event. I thank them for allowing us this amount of access to their brains from breakfast till the moment we say goodnight after a night cap. Well done, thank you for listening and I hope to continue the discussion. It's great to be a DELL TechCenter Rockstar and work in this industry during this interesting times. To all the people I met again or for the first time, it was a great week of many interesting conversations!
For some more pictures and movies visit the Dell Enterprise Forum EMEA 2014 from Germany photo album on Flickr