I was eagerly awaiting the release of Windows Server 2016 Technical Preview 3 for further experimenting and testing and August 19th 2015was the big day with a truck load of announcements and press releases including the arrival of TPv3 which also made containers publicly available for testing to all of us.

After a swift download II set out upgrading the labs, both PC hardware based and enterprise grade server hardware. I always test out the less wise things as well just to kick the tires and test behavior left and right.
As always I tested some in place upgrades just to see how well that goes before doing clean installs . Not recommend in production but hey,Testing is good. At first all networking seem to be OK but it wasn't. So I ended up with doing clean installs which are advisable, even more so with non production versions of the OS. The product is not finished yet! This is also the supported way of doing a new cluster build.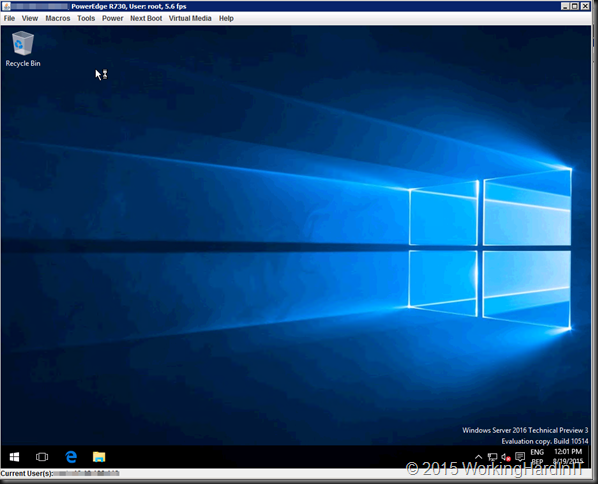 The end result is a lab at home on PC hardware and an enterprise grade lab to work with in the datacenter. Busy times ahead.
For help on what's new in this build go here What's New in Windows Server 2016 Technical Preview 3 and good luck on your Windows Server 2016 Technical Preview Version 3 cluster upgrades!
Happy testing!