I'm so ready for the first Windows 2012 R2 preview bits. Yes that's what our current setup looks like. Two RDMA capable NICs at the ready

… let the bits come. I'm pretty excited to test Live Migration over Multichannel & RDMA.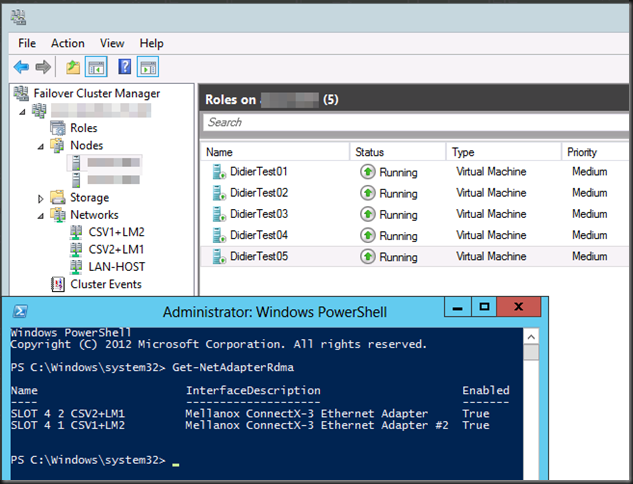 .
We choose to get RDMA NICs for new servers and replace non RDMA card in host where there's a clear benefit. By the way have you seen the news on the Mellanox ConnectX®-3 Pro Single/Dual-Port Adapters => NIC support for NVGRE is here people!