Ignite is coming closer and I'm to Chicago soon to attend. I'll be focusing on a couple of things. One of them is vNext, that means Hyper-V and everything that's related the network and the storage stack.  The other is Azure and anything related to the above mentioned stack as well as identity/security.
That should be sufficient to keep me busy as next to that I'll be having meetings with the Microsoft product groups and various vendors/partner on their offerings and plans.
The remaining time will be allocated to networking and talking shop with the international community. I'm looking forward to meet up with so many buddies from across the globe and dive into our beloved subjects. I you read my blog, follow me on twitter and you're there, let me know. We can meet and greet!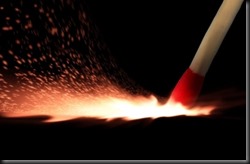 So let's ignite the future of technology and prepare for our future as well. Remember, it's you who needs to invest in yourself and your career. Employee, independent consultant or civil servant, it doesn't matter, while helping others succeed, keep working on your own life long education and future.
But before I'm in Chicago I need to travel there, so we'll hop onto one of those nice Boeings for a long haul flight across the big pond.  See you there!