While at Dell World 2013, a group of us had the opportunity to visit the Dell offices as part of the Trends in Data Center Technology Think Tank. We saw advancements in fresh air cooling, a hot house,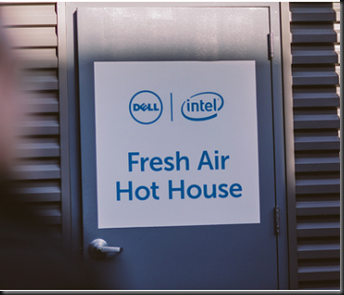 the storage lab and, new to me, the acoustic labs. Below is a picture of Chris Peterson, the acoustic Architect (he was involved in the design of the DELL VRTX, which is a unique solution and achievement in the industry). Like wise the also have thermal engineers and both of these expertises are closely related.
I will never look at acoustic / thermal engineering for servers & storage in the same way I used to and I have way more respect for the effort and a better understanding of what efforts go in to this research and why.
For some more information on the acoustic lab read this white paper Dell Enterprise Acoustics and watch these videos:
Dell thermal & acoustic engineers discussing the VRTX
Chris Peterson on Dell PowerEdge Generation 12 Server acoustics
Next to all that I attended briefings, had one to one conversations with network, storage & server managers & engineers. I had a lot of information, questions & request to share from our Microsoft MVP Community in regards to our needs & wishes for the best possible support for Windows Server 2012 R2, Hyper-V, ODX, UNMAP, SMB Direct, SOFS, Management & cloud. I even jumped into an open source breakfast discussion on * cloud computing. Last but not least we joined fellow Rock Stars Jonathan Copeland (@VirtSecurity), Rasmus Haslund (@haslund) & Dell Tech Center's community manager Jeff Sullivan (@JeffSullivan) to discuss what community & social media means to us.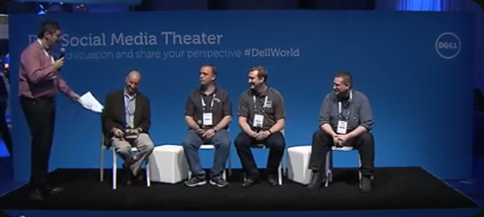 I also shared our experiences with Windows Server 2012 R2, Hyper-V, DVMQ, vRSS & ODX at the Dell Tech Center User Group during Dell World 2013.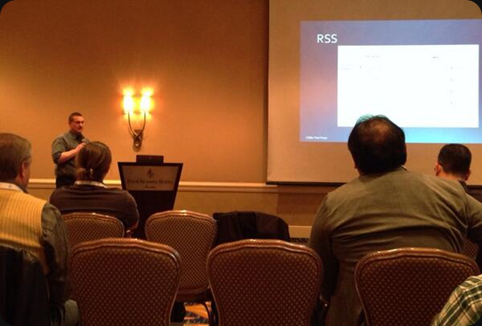 Want to talk and demo DVMQ & vRSS? Start with the basics: RSS

To all my community buddies a very festive end of the year and a great 2014! If you want to know even more about how rewarding being part of a community can be, check out this blog Mindset of the community by Marc van Eijk (@_marcvaneijk)