It's with great pride that the Hyper-V Amigos ride again and for The Hyper-V Amigos Episode 10 they dive into what's new and improved in Windows Server 2016 Failover Clustering.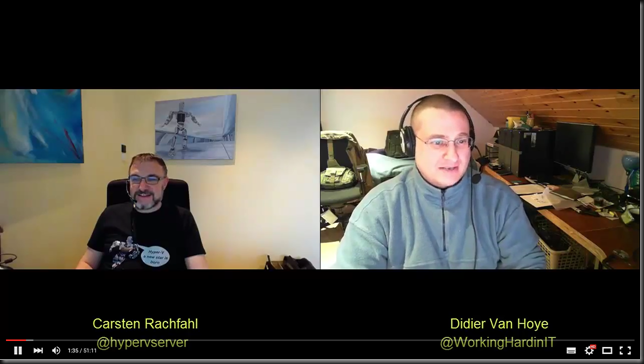 Well OK we only discuss a few subjects in this web cast as there is only a limited amount of time. I'll present an overview of during my session at the German Cloud and Datacenter conference on May 12th in Germany. An hour is not enough for a deep dive into everything but we will build on our session we did at the Technical Summit (November 2014) in Germany on Improvements in Failover Cluster 2012 R2 ad get you up to speed so you can select what to investigate further.
Until then, enjoy the webcast and I hope it helps prepare you for what's coming and entices you to join us at the Cloud and Datacenter Summit in Germany on May 12th! And if clustering alone is not enough to bring you over check out the agenda and you might realize what great gathering of experts is happing at the conference. Just look at the content, the breath and depth of the cloud and datacenter technologies being discussed is vast!