I received the Microsoft MVP Award 2020
Yesterday I received the email informing me that I received the Microsoft MVP Award 2020. July 1st is that time of the year that as a Microsoft MVP you find out if you are renewed for the new fiscal year. I was. That was cause for a celebration. But I had to wait a bit to shout out my happiness as I was in a Teams meeting on Veeam Backup for Azure.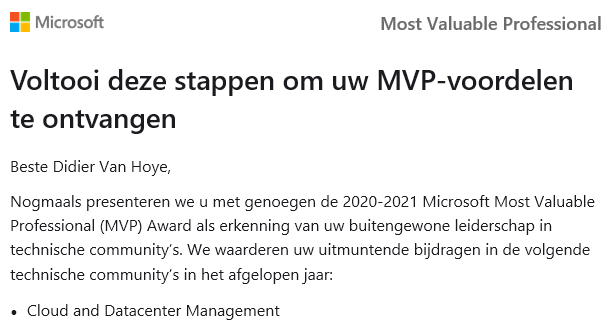 I enjoy being a Microsoft MVP
I am thrilled to be awarded as an MVP again. To this day I remain in the Cloud & Datacenter category which is a very good fit for me. As I do indeed work across both worlds. That's where I help fill the gap to ensure digital transformations go smooth & you don't lose out wherever you run your solutions. There are many creative solutions to be designed in hybrid scenarios and at the edge. Places where you can investigate, research, and find opportunities to build those creative solutions.
People who follow me know I don't just copy/paste "best practices." I research what works best and come up with ways to leverage technologies. I apply out of the box thinking to deliver excellent value for money efficiently and effectively. Then, I share my experiences and what I learn by writing, blogging, and speaking. That includes my successes and failures, as we learn from both.
What do I do?
I like to work end to end. The full-stack. No silos. There is no hiding behind another team or blocking another team. You could describe me as a multi-pronged T. Various prongs go deeper based on need or interest. But there are many and the T is wide so we can act and work without needing to much help to get something going. For one, this also enables me to give feedback with enough real-world knowledge to be valuable. Secondly, it keeps me honest. I do not just do design, I deploy it and support it. It has to work. I dislike support or consulting with tunnel vision or that design only for maximum profit instead of for the need at hand. My approach leaves money for better solutions and saves money in the long run. What I learn and see I take back to Microsoft in feedback, in discussion and interactions with the program managers. That is valuable for me as well as I learn a lot from them as well. In the end, it leads to better products and experiences for all of the community and customers.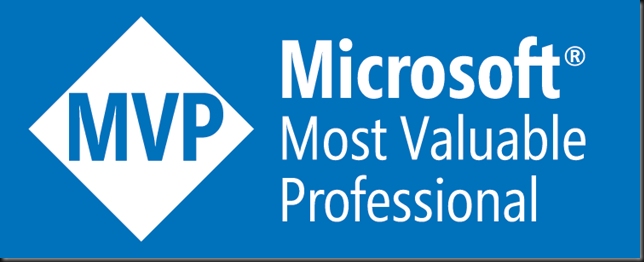 I enjoy being a Microsoft MVP for the opportunities it gives me to learn and share with like-minded people from all over the globe. While it takes a village to raise a child, the child needs to get out of the village into the world to evolve and keep learning. Today that is easier then ever before thanks to technology which eliminates many boundaries.
2020 is a bit of a special year
Talking about the globe at the time of writing. In a time of Corona and COVID-19 running amok in the world, it is our technology that makes this still possible while we do not travel en limit ourselves for the better good of all. I am proud to say that our technologies were in place to go in lockdown immediately without having to scramble for solutions. telecommuting is something we did already routinely and technologies could scale up and out, both on-premises and in the cloud, both in the areas where they excel.
That, combined with living in a country where we have universal healthcare and social benefits (taxes for the better good of all) helped ease the blow we all received. We all have shortcomings. But as a nation, businesses, and people we were ready, willing, and able to do what needed to be done.
All this means that this year and next year we do not have an in-person MVP Summit.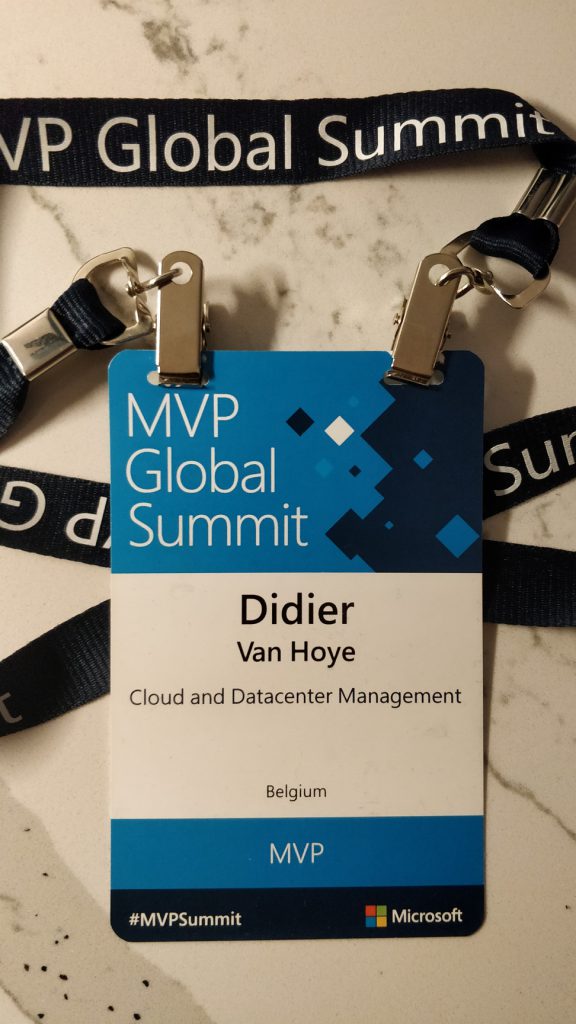 That saddens me. The face to face discussions from breakfast till literally in the hotel hallways before we go to sleep are priceless. Those chats with our peers and Microsoft employees are very insightful rewarding and educational. That experience and intensity are hard to recreate in a virtual event. We are all eager to get past lockdown, social distancing, and travel restrictions. We can only achieve this by self-discipline and acting responsibly at our own personal and local level. That and relentless efforts to find a vaccine, which, hopefully, will grant us back some of the privileges we enjoy.
Good intentions for 2020-2021
While I am very happy to receive the Microsoft MVP Award 2020 I want to make sure all recipients feel appreciated and are able to be themselves in our community. I plan to pay extra care into making sure that diversity, inclusiveness, and equity are always on the radar. My extra effort in order to keep the community a welcome and safe place for all.
A small gift
As a special give on the 1st of July, Microsoft made Azure Firewall Manager generally available. I have been working with this in preview the last couple of months. Today I am very pleased I can start using it in production!