There is something extremely rewarding about seeing your name on the intro slide of a TechEd USA presentation. I helped deliver What's New in Windows Server 2012 R2 Hyper-V together with Ben Armstrong yesterday and it was quite the experience.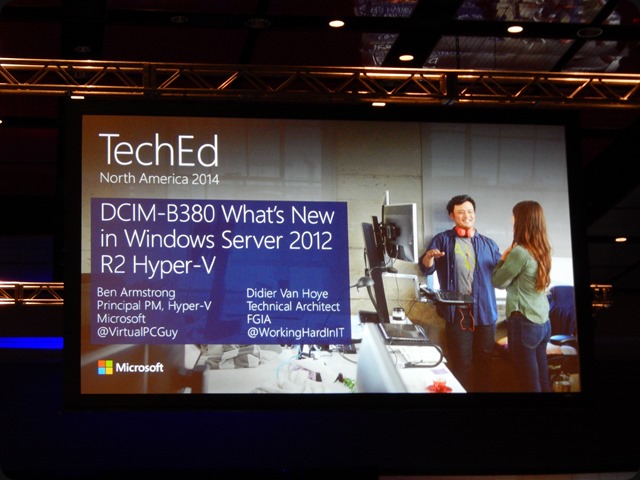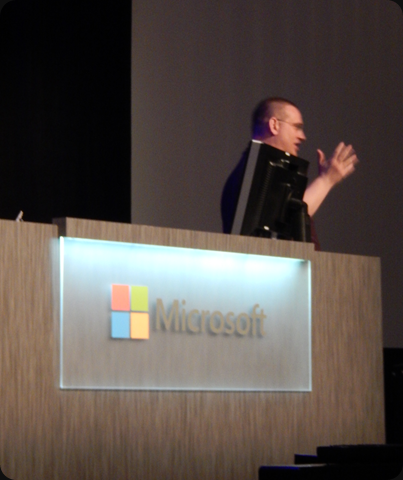 A big thank you to Ben and Microsoft for the confidence they have shown in me and the opportunity to do this. A mention to our CEO who has the ability to look beyond the daily needs and facilitates his and encourages his employees to get out of the village to learn, grow and prosper. This is the principle one of my high school teachers lived and worked by, help people be all they can be.
The IT community around the Microsoft ecosystem is both a local and a global one. In this day and age knowledge gets shared and flows freely. People work with people and with organizations. No one gets anywhere in isolation.I'm happy to see so may of my buddies do so well. It's great to see people succeed, grow, enjoy their work and reap the fruits of their efforts. Look at Benedict Berger who was presenting in the room next to ours or Aidan Finn, a long time community member and experienced speaker who won speaker idol and by doing so secured a speaker slot for next year. This has many reasons and one of them is people believing in you and giving you the chance to grab opportunities. To those I say, thank you very much!