Some people downloading the System Center Virtual Machine Manager 2008 R2 SP1 seem to be confused that it is the entire product ISO. It's a big download but the upgrade itself, when you have a healthy environment is fast and easy. To my knowledge there is no SP1 upgrade file only, you get one package for all needs.  I've provided a screenshot walkthrough of the process below and it really only takes a couple of minutes on the servers deployed it on. There is both an evaluation version available or a licensed version via the licensing site or the TechNet subscribers downloads.
Do note that the below process is for those who are upgrading from  System Center Virtual Machine Manager 2008 R2  to System Center Virtual Machine Manager 2008 R2 SP1. If you have the RC installed take a look at the following blog post by  Maarten Wijsman to see how to upgrade the SQL database used by SCVMM2008R2 SP1 Release Candidate with the UpgradeVMMR2SP1RC.exe tool. The download is here at the Microsoft Connect site  (Live ID).
Run the setup.exe and click setup VMM Server or any other component you need to upgrade. If you click VMM server it will detect other components as well.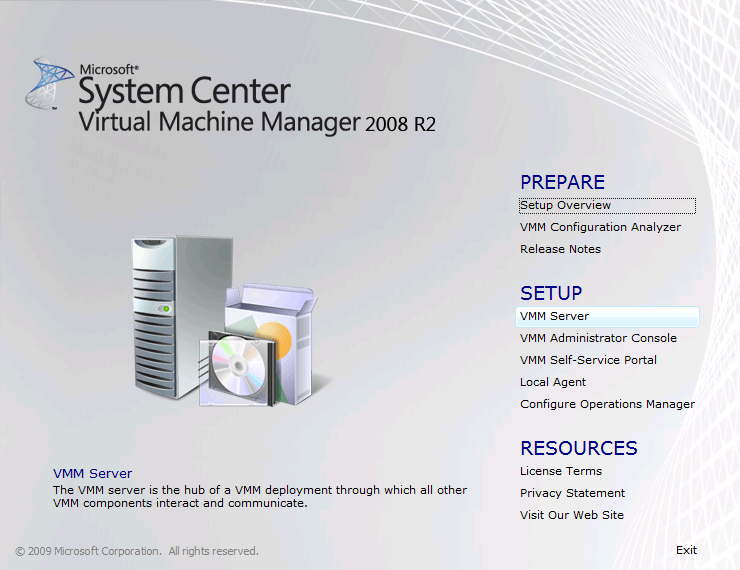 The installation files are extracted …

Accept the license agreement and click next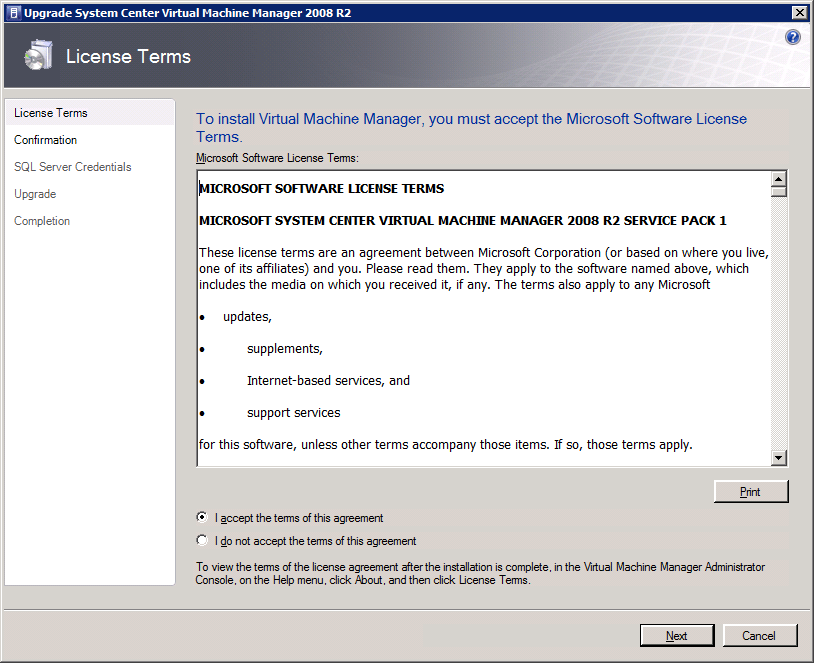 As you can see it detected that I'm also running the Virtual Machine Manager Administration Console. Click on 'Upgrade" to continue.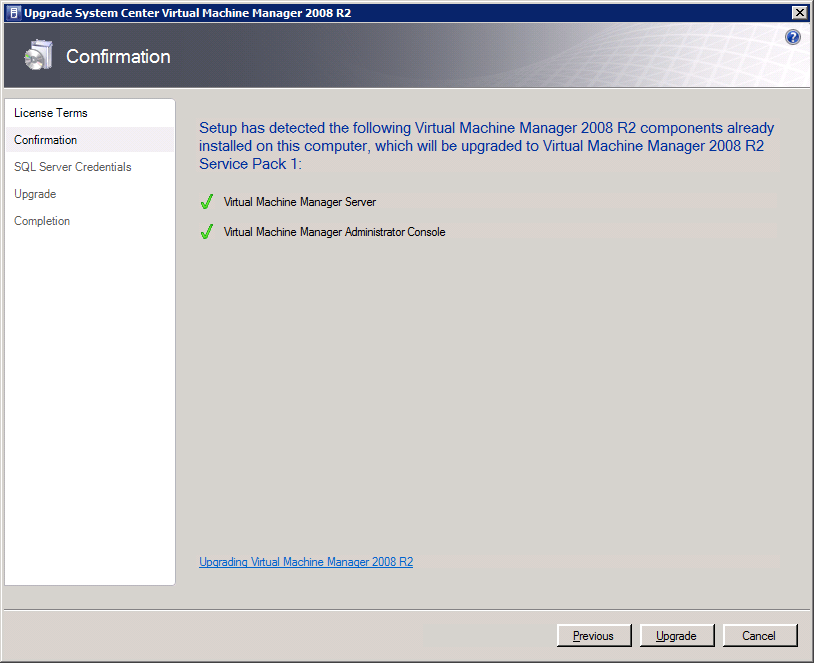 If the account you're using doesn't have the needed SQL Server permissions you can provide alternate credentials that do have those. Click "Next" to continue.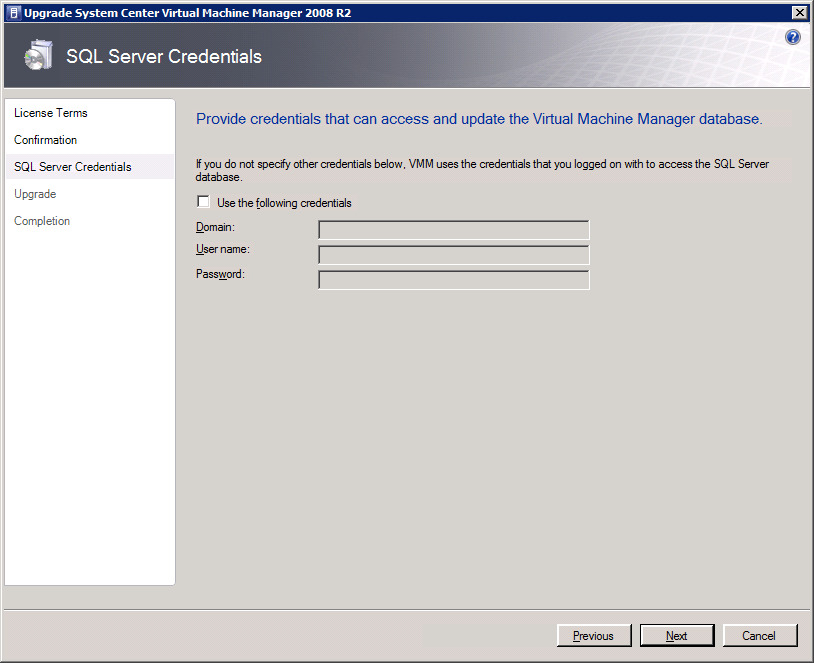 It will then upgrade all detected components one by one ….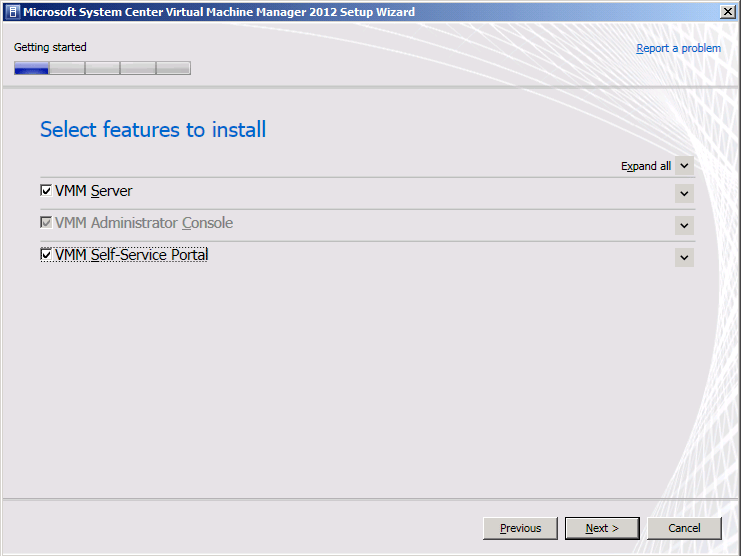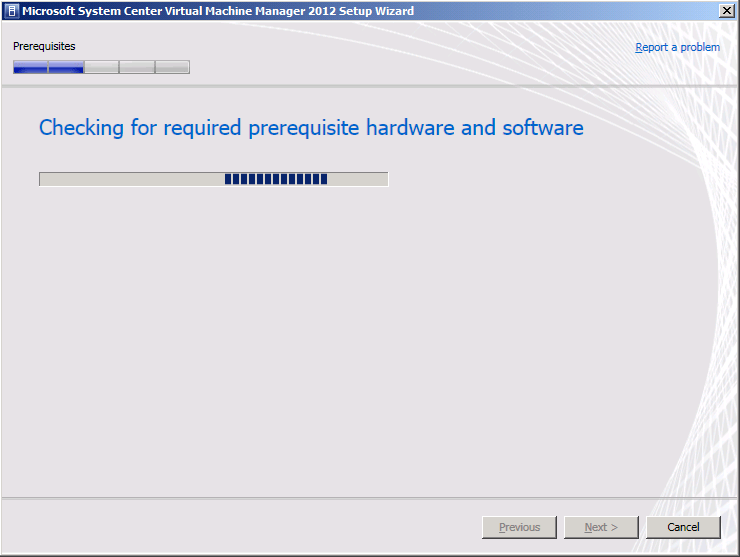 … until you reach the Completion form. That's it you're done.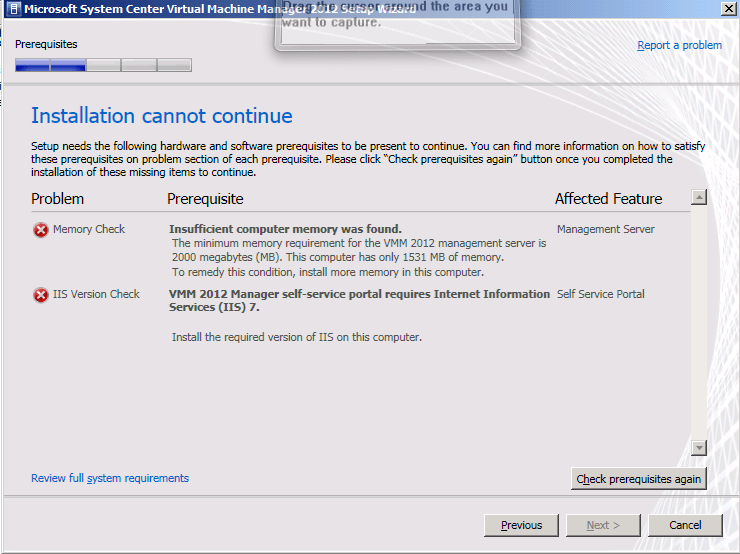 You have to go through this process for all servers where you have Virtual Machine Manager components installed to complete the entire upgrade. When you have you can now configure Dynamic Memory from your SCVNN administrator Console.  Nice