Thanks to some great people at Dell in Germany (yes, you Florian), Belgium and of course Alison Krause (@AlisonatDell), Maryna Frolova  (@MarineroF) and Stephanie Woodstrom I got invited to attend the "Fluid Forward Think Tank" at the Dell Storage Forum in Paris.
We had a healthy variation in customers, partners, consultants and DELL employees discussing various aspects of IT related to storage. The task of herding the cats fell upon the shoulders of Simon Robinson (@simonrob451) who's an Analyst and VP at 451 Research, a firm that deals with storage and information management. I for one think he did so brilliantly. This interactive discussion was streamed live and if you missed it you can click on this live stream link to look at our ramblings 🙂
I had to pitch some of my dreams of leveraging al the new mobility features as well as the high to continuous available that is being enabled with Windows Server 2012 Hyper-V on inherently unreliable components what opportunities these present to us customers and storage vendors.
Here's the gang around the table: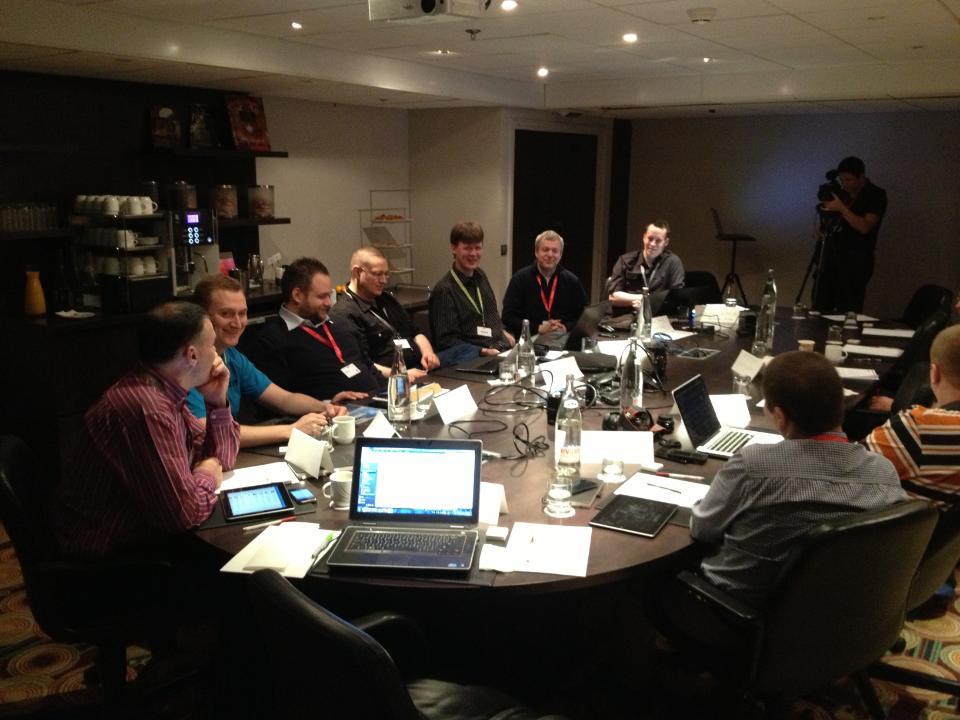 It was a fun, educational discussion as the mix of backgrounds, industries, job functions was diverse enough to address all sides of the storage story, the good, the bad and the ugly. We gave them some food for taught I think. Well the folks at DELL can now take this back to Austin and reflect on it all. If need be, I'll drop by some day to provide some feedback and remember @WarrenByle I 'd like to try out that STI of his
  After an interview I ran of to a Compellent customer panel to learn something and provide some feedback on our first experiences.